Excellent weather and a great host (WKÖ) in beautiful Vienna played its part to support the 5th International EUMOS Symposium. Top-class participants and speakers enjoyed the location to discuss cargo securing in Europe.
Industry speakers, presented real-world solutions to well-known problems, while producers and developers discussed new initiatives to standardize processes and testing procedures, for example for cargo securing in CTUs.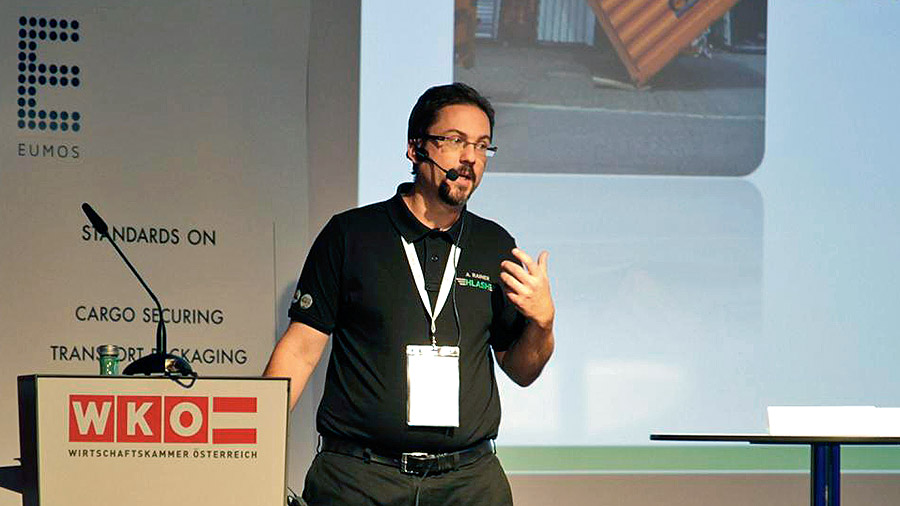 Always present: Container Checkers and international experts. Further discussions and plenty of conversations were held at the exhibition were producers of cargo securing materials presented new ideas and improvements. If you noticed the "wooden constructions that are simple and cost-effective to manufacture" and "can be used to fill empty spaces" in the Lanxess report above: hlash.us.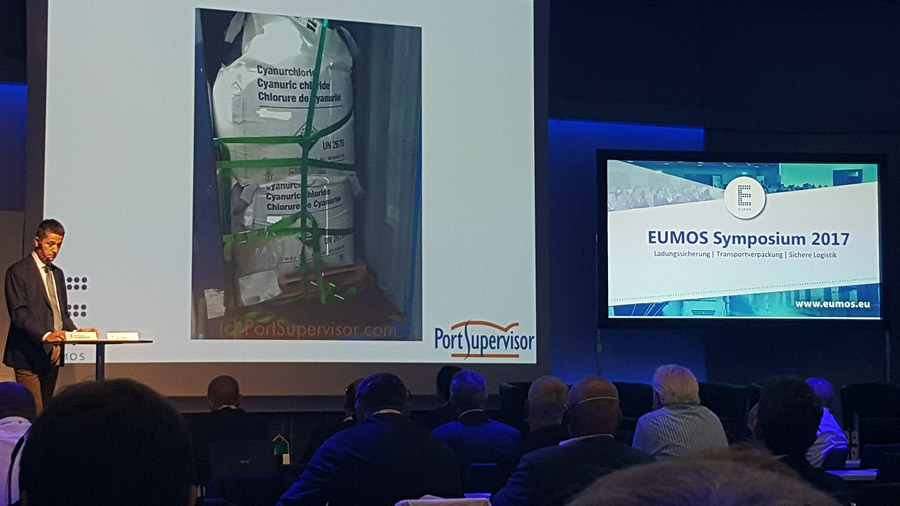 The event offered numerous chances to expand the social network, gain new perspectives and find new ideas.
Link:
http://eumos.eu/eumos-congress-2017/
HLash travels to Vienna. Meet us at the #Eumos Symposium 2017 and talk about #shippingcontainers & #CTUCode compliant #loadsecurement. pic.twitter.com/aD412tPznT

— Andreas Rainer (@HLash_Andreas) August 29, 2017
#EUMOS Symposium Vienna. Overview of Day 1. View the press release from Saltigo (12:00): https://t.co/MgjrCjQgex regarding #loadsecurement pic.twitter.com/k1XJazDKxO

— Andreas Rainer (@HLash_Andreas) August 29, 2017
#EUMOS Symposium Vienna. Day 2: Want to know more about #CTUCode compliant #loadsecurement for #shipping containers? Be there at 10:20h! pic.twitter.com/7HnJ36vAYn

— Andreas Rainer (@HLash_Andreas) August 29, 2017